A note to my friends & fans: So, I really miss my gigging mates, as well as our regular rehearsals and shows, but having it fall apart was just one of the many (and there have been so many, far worse) casualties of this whole ongoing Covid situation.
The upside of all of this has been a shift of my focus, to writing, recording and mixing new songs - we've got over a dozen so far, and we're still in motion!
When I say "we", I mean myself, my brother in sound, Guy Lento (engineer & mixmaster - who helped me to stay on point and keep from going ballistic over the last couple years), and my old pal David Wilbur (LB artwork and sarcasm), who picks me up when I'm laid low. 
Fortunately, some of my bandmates had helped me to record some basic tracks for several songs (ie - drums, bass, guitar, vocals, etc.) before things collapsed, so I had some great material to start working with.
Then, with a fair degree of hair-pulling and cursing, I began figuring out how to keep-on recording remotely with some of my go-to Little Buffalo gang, and a new album (or two!) are on their way!
I have some business stuff to deal with as well, but it's a new year and it feels like a good time to let some of these tunes out of the chute and into the atmosphere, so please... stay healthy and stay tuned!
Cheers! - Eric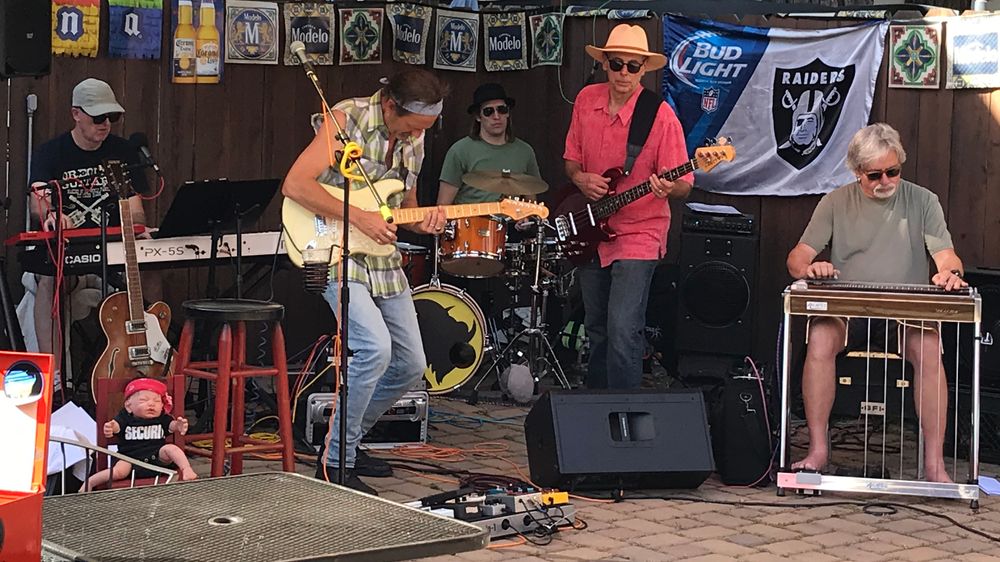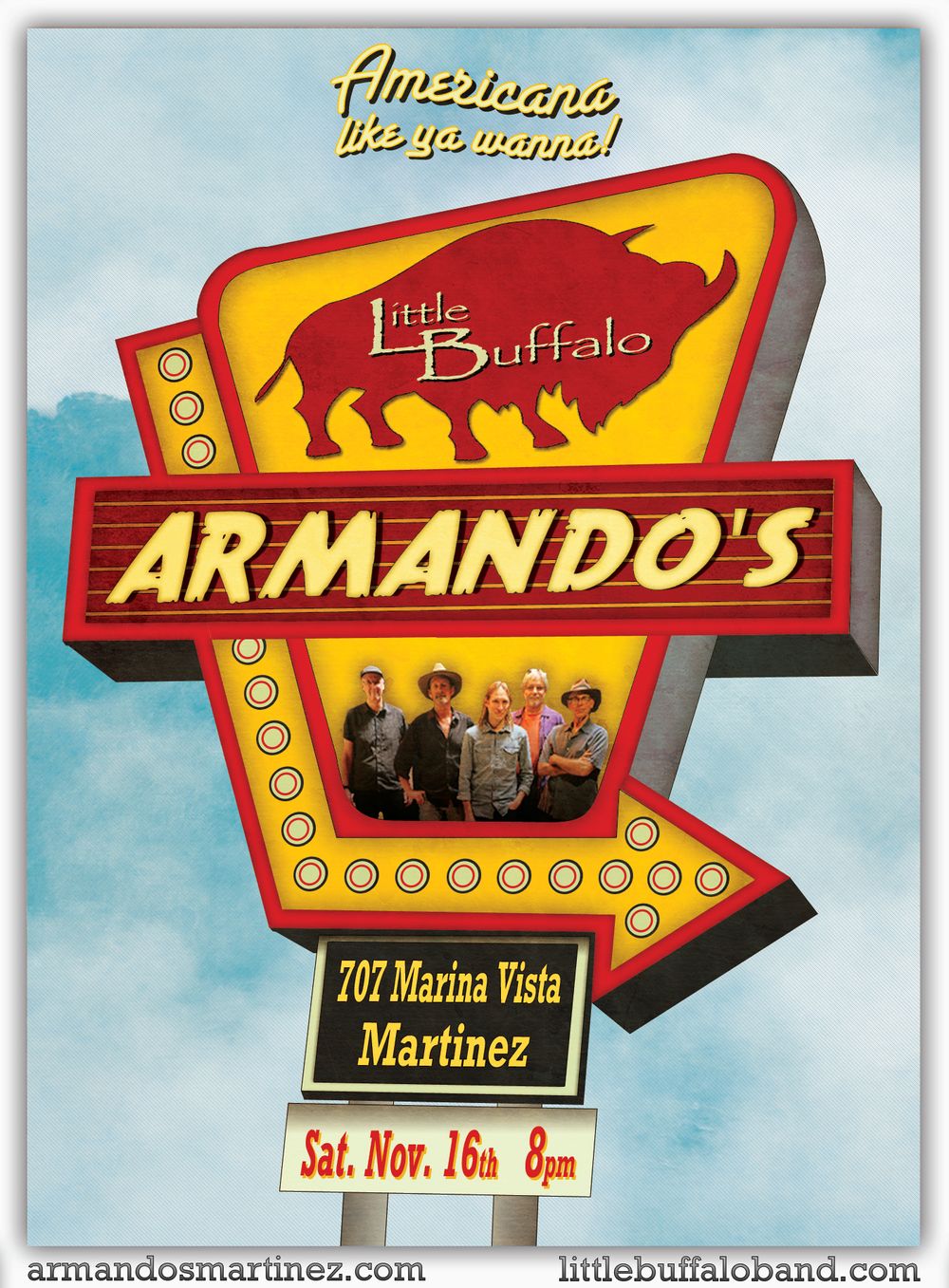 Many thanks to everyone who came out to see us at Armando's...what a great crowd, and we're all grateful to Roy and his staff for creating and managing such a great music room! We hope to see you all there again!