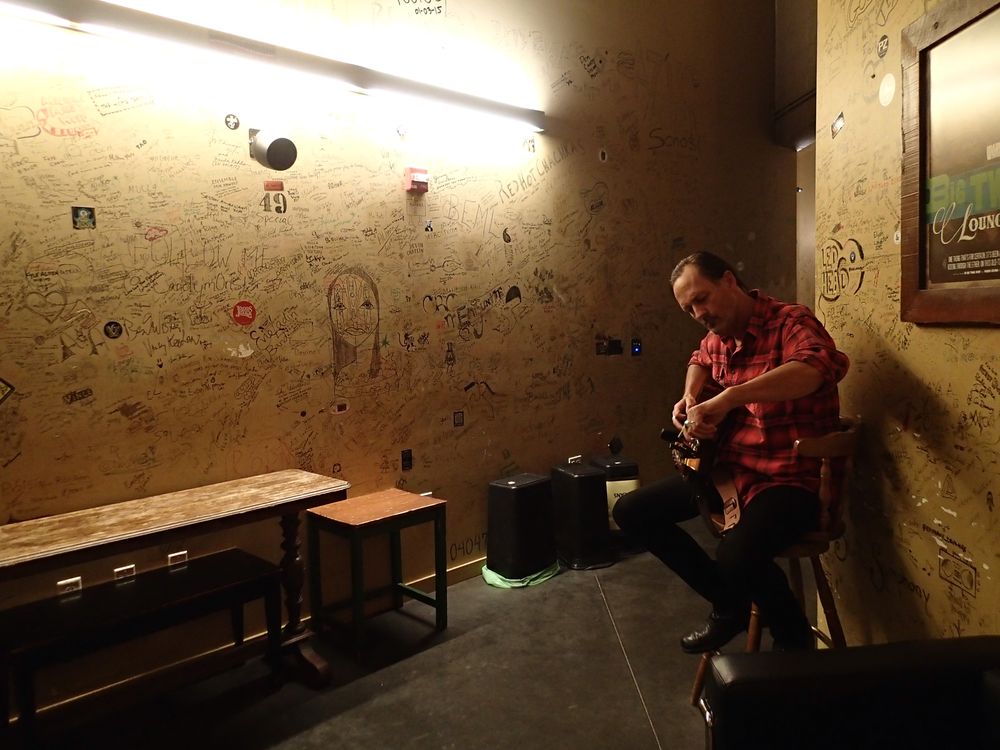 Little Buffalo hails from the San Francisco Bay Area, playing outstanding original songs that evoke wide open spaces and the wild spirit of cutting-edge American music. Thanks for tuning us in!
A Note From Eric:
Happy New Year, and greetings from Little Buffalo Land!
Before I continue, the new year started off with a "bang" around here when I discovered that none other then Garth Brooks played my song "Man Oh Man" on his SiriusXM radio show (Channel 55) recently, and he apparently gave it quite a build-up. Many thanks Garth, and congrats on all of your sold-out shows!
...in other world news, I have to sadly report that the latest performing version of LB met it's demise during this Covid business: without gigs and rehearsals to look forward to, some of our bandmates decided it was time to move away from the area and frankly, I'm just not really crazy about playing remotely (it's just not as fun as being in the room or on stage together!).
...the silver lining in this Covid cloud is that we've been able to write, record via the internet,and mix new songs, and we are very close to being done with a couple more albums! Best wishes to you all and I hope you are safe and healthy during these challenging days. It feels great to start getting back to some semblance of "normal", but we're taking it cautiously slow and easy around here...
In the meantime I am planning on releasing songs as singles, so  thanks for visiting and please stay tuned!
- Eric
...and now, for your listening pleasure, you can hear "Man Oh Man"for yourself...
...and may we also suggest our video for the song, "Cracked"...
"Eric Burkhart of Little Buffalo is a very gifted and skilled songwriter with a range of subjects from poignant to hilarious. With some great grooves, along with a thoroughly Western style and twang, as well as a scenic songwriting sensibility, Little Buffalo offers a great evening of music!"
- Kimba Theurich (Walking Myth)
Little Buffalo - our last "Live" show before the pandemic hit, at Armando's in Martinez, CA - Nov, 2019.